There are few peoples only who have different skills in their own person. That people are usually names as versatile personality. There is one which can be taken as synonyms in the film industry and she is Gal Gadot. Gadot is an Israeli actress, singer, martial artist, and model all in one person. She is the one combined pack of a different set of skills.
| Quick Info | |
| --- | --- |
| Full Name | Gal Gadot-Varsano |
| Date of Birth | 30 April 1985 |
| Birth Place | Rosh Ha'ayin, Israel |
| Father | Michael Gadot |
| Mother | Irit Gadot |
| Profession | Actress, Fashion Model |
| Husband(s) | Yaron Varsano (2008 - Present) |
| Age | 35 years |
| Height | 5 ft 10 in |
| Children | 2 |
| Net Worth | US $10 million |
Gal Gadot was born in Rosh Ha'ayin, Israel in a Jewish family whereas her parents are Irit mother who was a teacher, and father Michael who was and an engineer. She served in the IDF for two years and later she got the title of Miss Israel by winning Miss Israel  2004. Gal Gadot started her modeling career in the late 2000s. Because of her hard work and dedication in the modeling sector, she made her film debut in the fourth film part of the Fast and Furious franchise, which was launches in 2009 where she played as Gisele.
Her role was expanded in the sequence of Fast & Furious 5 of 2011 and Fast & Furious 6 of 2013. In the movies she was launched in which her character was romantically hooked up to Han Seoul-Oh (Sung Kang) and performed well by which she got success. The thing that amassed us that, each stunt in the movies are done by her only without any stunt personnel. In 2010  She also appeared in Date Night and Knight and Day in the year 2010.
How was Gal Gadot Childhood like?
Gal Gadot was born on 30 April 1985. Her birthplace is Petah Tikva, Israel. She was born in Rosh Ha'ayin, Israel in a Jewish family whereas her parents are Irit mother who was a teacher, and father Michael who was and an engineer. She was from the well settles family so she did not suffer since from her childhood. But later while developing her career she struggled a lot.
There is a saying that if you work hard and if its genuinely towards something then definitely you gonna get that. In the same manner, her hard work converted in different achievements for her. She was the one who was grabbed the title of Miss Israel in 2004. Similarly, she was a fitness trainer for the army as well. Not only limited in actress she is a singer and martial artist as well. She is well equipped with a set of skills since her childhood.
Career and Awards

Gal Gadot became Miss Israeli in 2004 when she was 18 years old. After she won the title Of Miss Israel and represented the nation in one of the prestigious platform i.e.  Miss Universe crown held in Ecuador.
She served her mandatory service in the Israeli Defense Forces for 2 years when she was at the age of 20. When Gal Gadot was in Military training, she developed skills and brought a lot of self-discipline in her life which she states became a valuable lesson in her future.
During her military service, she studies law as well. When she was in her first year of law school at that time she came in a spot of casting director, Justin Lin. Then after he called her to audition for the role of Camille Montes for 'Quantum of Solace' but unfortunately she lost that time to Olga Kurylenko. Knowing the potential and caliber that Gadot had and not willing to lose such a talented actress, Lin offered her the role of Gisele in the fourth part of the 'Fast & Furious' franchise.
At the same time simultaneously she made a debut in the Israel drama 'Bubot' which ultimately raise her above in this field. In 2010, Gal Gadot acted in an action move "Knight and Day" a minor role. Prior to this, she played the role of Natanya where she the girlfriend of Mark Wahlberg's in the movie 'Date Night' which she played well. Gal Gadot represented her role as Gisele in the fifth and sixth parts of the 'Fast & Furious' series.
She also played the role of Wonder Woman for the film 'Batman vs. Superman: Dawn of Justice' in 2016. Her impressive role in 'superhero' made her impression in the industry.
Following the success of 'Batman vs. Superman' then after she signed two sequels series including 'Justice League' and 'Wonder Woman'. Both of which were planned to release in 2017. Gal Gadot has trained with skills swordsmanship, Kung Fu kickboxing, capoeira, and Brazilian jiu-jitsu which equipped her with different defense techniques.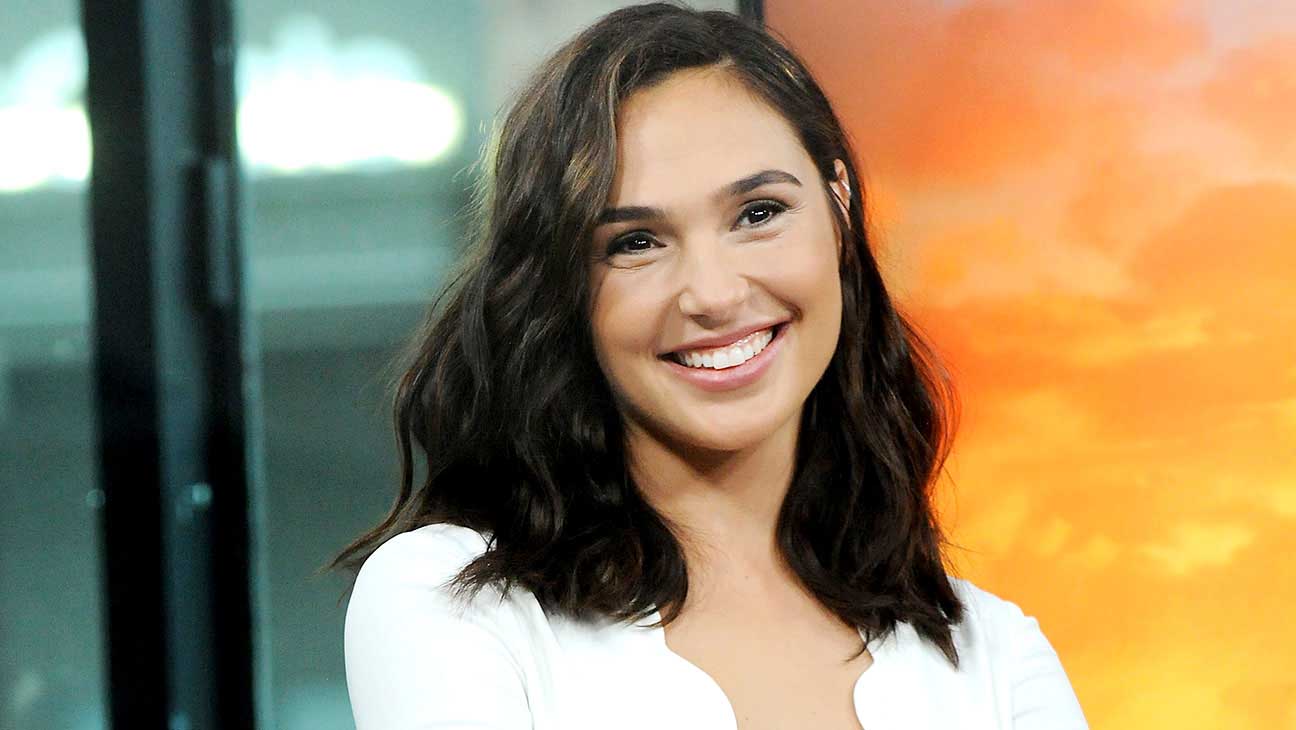 What is the relationship status of Gal Godot?
Gal Godot's husband is Yaron Versano who is an Israeli Real state Developer. They both have two children and both of the kids are daughters named Alma and Maya. He is one of the Israeli actresses who gave the impression to the different American movies.
Nationality and Physical Feature

Gal Gadot is in a profession where look matters a lot. We are very familiar with the film industry. We know how conscious they are regarding their physical structure, their skin heights, and looks. A lady with not only good appearance but she is a person with full strength and different talents. A lady with 1.78 m (5 ft 10 in) height never to be entered in th filed of modeling and gaining so much name in this filed.
Talking about her nationality, she is the citizen of Israel and thus has the nationality of Israel. She has given a lot to the nation by giving the country representation in the global arena with her talent. Her representation in different Hollywood movies also made her proud and made her country proud as well. There is a saying that if you have great enthusiasm and talent you will get a better place and opportunities one day. That example is real for her.
What is the Current Net Worth of Gal Gadot?
The net worth of Gal Gadot is $10 million. This industry has a high paid salary and as well as required high effort. According to the official report, the salary of Gal is approximately $56869. As she is a successful actress she is living her life happily with her family and as well as contributing nation and the whole industry as well.
Check out FameandName to know amazing facts on Celebrities' private life, net worth, careers, lifestyles, and more.
Tags
Others