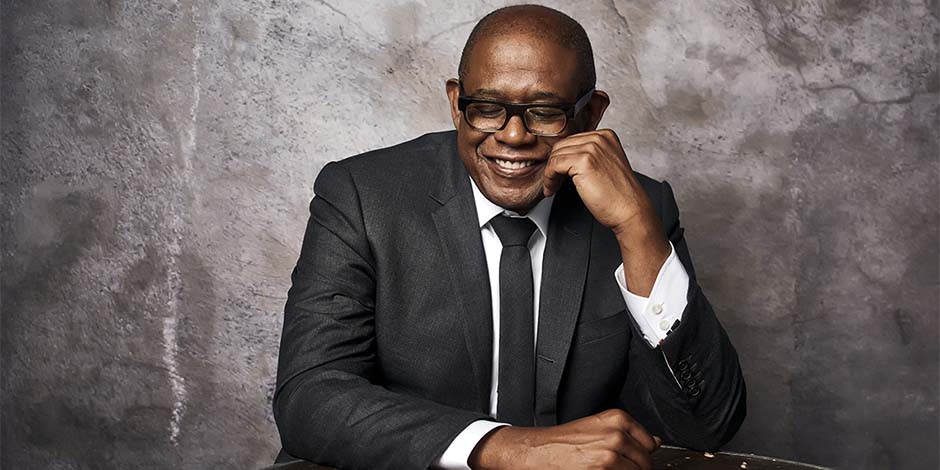 Forest Whitaker is an actor, director, and producer from America, famous for his appearance in the movies like "Bird" and "The Last King of Scotland." Forest has even won an Oscar for the category of "Best Actor" in the movie "The Last King of Scotland." Forest also received the "Hollywood Actor of the Year Award."
Quick Info
Full Name
Forest Steven Whitaker
Date of Birth
July 15, 1961
Birth Place
Longview, Texas, United States
Parents
Laura Francis
Forest Steven Jr
Profession
Actor, Producer, Director
Spouse
Keisha Whitaker
Age
59 years
Height
6 ft 2 in
Weight
92 kg
Children
4
Zodiac
Cancer
Ethnicity
African-American
Nationality
American

Net Worth
US $30 million
Where was Forest Whitaker born and raised?
The birthplace of Forest is in Texas, United States. He came into the world on 15th July 1961. His mother's name is Laura Francis. He used to teach special education. His father's name is Forest Steven Jr. He used to work for an insurance company. Forest grew up with his three siblings. His elder sister's name is Deborah. Damon and Kenn are his younger brothers.
The nationality of Forest is American. His current age is 59 years. He belongs to the African-American ethnicity.
Education
Forest Whitaker attended the "California State Polytechnic University" and used to play football in the college days. Unfortunately, Forest suffered from an injury. This incident made him focus on music. He enrolled to study drama. 
Forest went to the "University of Southern California" to study " Music" and the "Drama Conservatory." Forest completed his graduation in 1982. He even received a scholarship in the department of the "Drama Studio London." 
How did Forest start her Career?
Forest started his professional acting career from the movie "Tag: The Assassination Game" in 1982. He was also part of the film "Fast Times at Ridgemont High" in that year. Forest Whitaker came up with the movies like "North and South" and "Vision Quest" in 1985.
Likewise, Forest also appeared in TV shows. He became part of the shows like "The Fall Guy" & "Different Strokes" in 1985 and "Amazing Stories" in 1986 in small roles. Forest Whitaker also acted in "Platoon" & "The Color of Money" in 1986 and "Good Morning, Vietnam" in 1987. 
He was also part of the movie "Bloodsport" in 1988. The same year he got his central role in the film "Bird." His film's performance made him win the "Cannes Film Festival" for "Best Actor" in 1988. He also won the "Golden Globe Award." 
Moreover, the 1990s was a busy decade for Forest. "Downtown" in 1990, "Diary of a Hitman" & "A Rage in Harlem" in 1991, "Consenting Adults," " The Crying Game" & "Article 99" in 1992 were Forest Whitaker's movies in the early decade. 
Then, Forest decided to try his hands-on direction. He debuted as a director with the film "Strapped" in 1993, and the same year, he also acted in the movies like "Body Snatchers" and "Bank Robber." Forest Whitaker appeared in the film like "Pret-a-Porter," "Jason's Lyric," and "Blown Away" in 1994. He touched the heart of people from his emotional performance in "Smoke" in 1995. 
Forest also directed " Waiting to Exhale" in 1995. Moreover, he directed "Hope Floats" in 1998. He came up with the "Ghost Dog: The Way of the Samurai" in 1999. Forest also has to face some disappointments in his career.
Moreover, Forest appeared in the movie "Four Dogs Playing Poker" in 2000, "The Fourth Angel," " The Hire: The Follow," & "Green Dragon" in 2001, and "Panic Room" in 2002. He also got the opportunity to host and narrate "The Twilight Zone" in 2002-2003. Forest Whitaker was also part of the movies "First Daughter" in 2004, "American Gun" & "Mary" in 2005, and "The Marsh" and "Even Money" in 2006.
Forest was also part of the movie "The Last King of Scotland" in 2006. He portrayed the role of Idi Amin in the film. Forest received several awards for his performance. He performed as the supporting character in the movie "The Great Debaters" in 2007. He came up with "Dragon Hunters," " Vantage Point," and "Street Kings" in 2008. Forest Whitaker became more mature with the acting. He flourished with the characters in "Lee Daniels" and "The Last Stand" in 2013. 
Forest appeared in the movies like "Taken 3", "Southpaw" & "Dope" in 2015, "Arrival" and "Rogue One: A Star Wars Story" in 2016. He also became part of the theatre in 2016. Forest appeared in the play "Hughie." The show got staged in Booth Theatre. Forest Whitaker recently appeared in the movies like "Finding Steve McQueen" in 2019 and "Jingle Jangle: A Christmas Journey" in 2020. His upcoming film "Respect" is in the post-production phase.
What is the relationship status of Forest?
Forest married Keisha Nash in 1996. Keisha is an actress. They got blessed with two daughters, True and Sonnet. Forest has a son, Ocean, from a previous relationship. Keisha also has a daughter, Autumn, of a prior relationship.
Social Media
Forest is active on social media platforms. He goes with the name of "@forestwhitaker" on Instagram with 40.7K followers and "Forest Whitaker on Twitter with 192.6K followers. His Facebook page " Forest Whitaker" has 187K followers.
Net worth
Forest has been part of incredible movies, TV series, and stage. According to celebritynetworth.net, he has an approximate net worth of $30 million. 
Check out FameandName to know amazing facts on Celebrities' private life, net worth, careers, lifestyles, and more.
Tags
Others