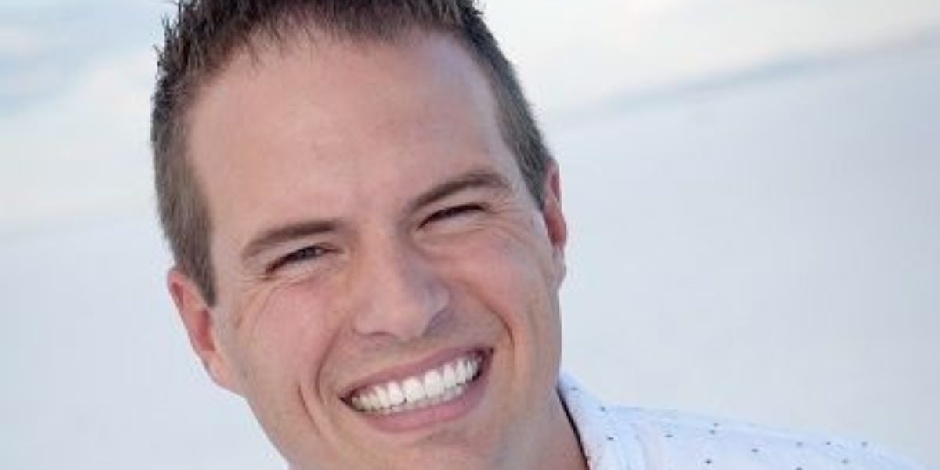 Branden Bingham is an American YouTuber and aerial photographer. He is best known for his YouTube channel, "This Is How We Bingham," which has over 1.13 million subscribers. He has attracted a large number of followers on social media with his family vacation and fun videos.
| Quick Info | |
| --- | --- |
| Birth Name | Branden Bingham |
| Birth Date | 2nd July 1978 |
| Birth Place | United States |
| Current City | Pleasant Grove, Utah |
| Father | Unknown |
| Mother | Jolene Bingham |
| Siblings | Unknown |
| Education | Skyline High School, University of Utah |
| Nationality | American |
| Ethnicity | Unknown |
| Zodiac Sign | Cancer |
| Eyes | Hazel |
| Hair | Black |
| Sexuality | Straight |
| Spouse | Mindy Bingham (Second Wife) |
| Children | Ryler, Krew, Brexsen, and Hazyl. Madison from first wife |
| Social Media | Facebook, Instagram, Twitter |
| Profession | YouTuber |
| Net Worth | Unknown |
Bio
Bingham was born on 2nd July 1978 in the United States. He was born under the star sign Cancer. He was born to Jolene Bingham, while his father's name is yet to be revealed. He has American nationality, and his ethnicity is yet to be known.
Check out the Social Media Influencer Lyna Perez 
Education
Branden Bingham attended Skyline High School. He then studied Bachelor from Long Beach City College for a year in Broadcast Journalism. He later joined the University of Utah, graduating with a degree in Communications and Electronic Journalism.
How did Branden start his Career?
Branden Bingham used to work as a writer and associate producer for a year in KSTU, Fox 13. He then worked as News Producer for 5 years 4 months in the same company. He then worked at Broadview University as a Community Relations Coordinator for a year till 2011.
Bingham has worked for several companies like KSL as Senior Producer, AtTask, Inc. as Content Marketing Manager, DigiCert, Inc. as product marketing and content manager.
In 2014, Bingham started working for Needle company as a Community Manager. He also joined the B Square Skytography company, where he started working as a Skytographer and owner of the company itself. Apart from all of his past professions, Branden Bingham is well-known for his YouTube vlogs.
He opened the channel This Is How We Bingham in 2011 and uploaded his first video in October 2012 called "GoPro Initiation."
Some of Bingham's popular videos are "ULTIMATE FAKING SICK TO SKIP SCHOOL backfires!" "FIRST FAMILY CRUISE VACATION..," "BINGHAM FAMILY CHRISTMAS DAY," and several more. Some of his videos on YouTube have over 3 million views.
He has also further opened several other channels like Sean Bingham, where there are 21.2 thousand subscribers, Our Life In Holland with over 100 thousand subscribers, Jared and Britt, Frozen Kitten, and his children's private YouTube channels. He also owns the personal website called THIS IS HOW WE BINGHAM.
Check out the latest updates on Youtuber Harmony Smith 
Who is Bingham married to?
Branden Bingham is married and father to 5 children. He is committed to Mindy Bingham, with whom he met at University in Utah. They tied their knot in 2006, and they are blessed with 4 children, namely Ryler, Krew, Brexsen, and Hazyl Bingham. He also has a beautiful daughter named Madison from his previous marriage.
The Bingham family currently resides in a city in Utah called Pleasant Grove, but his eldest daughter lives in California with his first wife. The family is known for their crazy adventures and fun journey. They also own a white cat. They are well-known and loved by viewers all around the world.
Physical Description
Branden Bingham is currently 42 years old, turning 43 in July 2021. He is a highly active person. He has an athletic and muscular body. His exact height and weight have not been revealed yet. He has hazel eyes and black hair. He is known for his bright and cheerful smile.
Social Media
Bingham is an active social media user, and he loves to share his experience on social media platforms. He has over 25.2 thousand followers on Instagram, where @bizzleb2 can connect him. He is also active on Twitter, where he has over 750 followers and can be connected by @BrandenB2. He also has over 1.5 thousand followers on Facebook.
Check out the latest updates on Jenn Barlow
What is Bingham's Current Net Worth?
There has been no estimation made regarding Branden Bingham's net worth yet. According to Statsmash.com, his YouTube channel called This Is Bingham has a net worth of $985 thousand. Apart from that, he also makes his profession different as Skytographer.
Looking at his YouTube videos, we can see that Bingham is living a luxurious lifestyle. He may not cover himself with luxury goods, but he spends over $500 a day to have fun with his children. He is mostly seen traveling to different countries and places.
Check out FameandName to know amazing facts on Celebrities' private life, net worth, careers, lifestyles, and more.
Tags
Others