Glenn Close is an American actress/producer who has been active in the industry since 1974. In over 40 years of being in the industry, she has earned several prestigious awards and honors, and with it, she's considered one of the greatest actresses of the current time. She is vocal about social and political issues and advocates for mental health, women's rights, and LGBT rights.
Quick Info
Full Name
Glenn Close
Date of Birth
March 19, 1947
Birth Place
Greenwich, Connecticut, United States
Parents
Bettine Moore Close
William Taliaferro Close
Profession
Actress, Producer
Spouse
Jack Roose(1965-1968)
Cabot Wade (1969-1971)
James Marlas (1984-1987)
David Evans Shaw (2006-2015)


Age
73 years
Height
1.65 m
Children
1
Net Worth
US $60 million
EARLY LIFE
Glenn Close was born to parents Bettine Moore Close and William Taliaferro Close on the day of 19th March of 1947 in Greenwich, which lies in Connecticut, USA. Her mother was a socialite, and her father worked as a doctor. Her parents adopted four children while in Africa. Glenn Close graduated with a degree in anthropology and theater from The College of William & Mary. She decided to continue her career as an actress in her senior college year after watching Katherine Hepburn's interview. She then joined the theater department and started training.
CAREER
Glenn made her film debut in 1982 with the film "The World According to Garp," in which she acted as Jenny Fields. The following year she worked in "The Big Chill" in the supporting role of Sarah Cooper. In 1984, she appeared in "The Natural" as Iris Gaines.
From 1985 to 2000, Glenn Close appeared in films like "Fatal Attraction" in which she acted as Alexandra Forrest, "Dangerous Liaisons" in which she played Marquise Isabelle de Merteuil, "Meeting Venus" in which she appeared as Karin Anderson, "The House of the Spirits" in which she portrayed Ferula Trueba, in "The Paper" appearing as Alicia Clark, in"Mars Attacks!" as First Lady Marsha Dale, "Paradise Road" as Adrienne Pargiter, in "Cookie's Fortune" as Camille Dixon and in "102 Dalmatians" as Cruella de Vil. In 2001, she appeared as Esther Gold in the film "The Safety of Objects."
2003 saw her act as Olivia Pace in the film "Le Divorce." The same year, she voiced The Blue Fairy in "Pinocchio." The following year, Glenn Close appeared in the movie "Heights," in which she acted as Diana. In 2004, she also served in "The Stepford Wives" as Claire Wellington. In 2005, she reprised her voice role as Kala from "Tarzan" for its sequel titled "Tarzan II."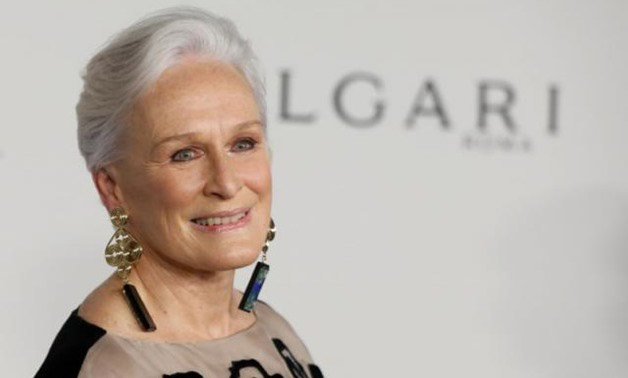 In 2005, she appeared in "The Chumscrubber" as Carrie Johnson and "Nine Lives" as Maggie. 2006 saw her voice the character of Granny in "Hoodwinked!". In the film "Evening," she appeared as Mrs. Wittenborn in 2007. She reprised her voice role as Granny in "Hoodwinked Too! Hood vs. Evil" in 2011. The same year, she acted in the titular role of "Albert Nobbs" in the same-name film. In 2014, she served as Gram in "Low Down." The same year, she appeared in "Guardians of the Galaxy" as Nova Prime.
In 2015, Glenn Close appeared in "5 to 7" as Arlene, in "Anesthesia" As Marcia Zarrow, and the Great Gilly Hopkins" as Nonnie Hopkins. She appeared in "What Happened to Monday" she played Nicolette Cayman, in "The Wilde Wedding" appeared as Eve Wilde, in "The Wife" portrayed Joan Castleman and in "Crooked House" played Lady Edith in 2017. She played the role of Deb in "Four Good Days" in 2020 and played the role of Mamaw Vance in "Hillbilly Elegy." The film "Cruella," for which she is an executive producer, is set to release 2021.
PERSONAL LIFE
From 1969 to 1971, Glenn was married to Cabot Wade. Her second marriage lasted from 1984 to 1987. She was married to James Marlas. Glenn and John Starke had a daughter together in 1988. Their daughter's name is Annie Starke, and she is an actress. In February of 2006, Glenn married David Evans Shaw. They divorced in August of 2015. She is a supporter of the Democratic Party as she was born in a democratic family. She doesn't follow any religion and is a spiritual person.
Height, Weight, and Age
Glenn Close stands 1.65 meters tall and weighs approximately 58 kg. As of November of 2020, she is 73 years old.
Social Media
Glenn Close is only active on Instagram. On Instagram, She has 442k followers as of November of 2020. Glenn's Instagram consists of pictures and videos of herself, which gives us an in-site into her personal life and how she is as a person. She also posts pictures of her dog occasionally on her account. Her dog is named Pip Close. She also has a separate Instagram account from her dog. Before the USA's presidential election, Glenn made a countdown post for the polls each day for nine days.
You can follow her on:
Instagram:
https://instagram.com/glennclose
NET WORTH
Glenn Close's net worth is estimated to be around US$ 60 million as of November of 2020.
Tags
Others