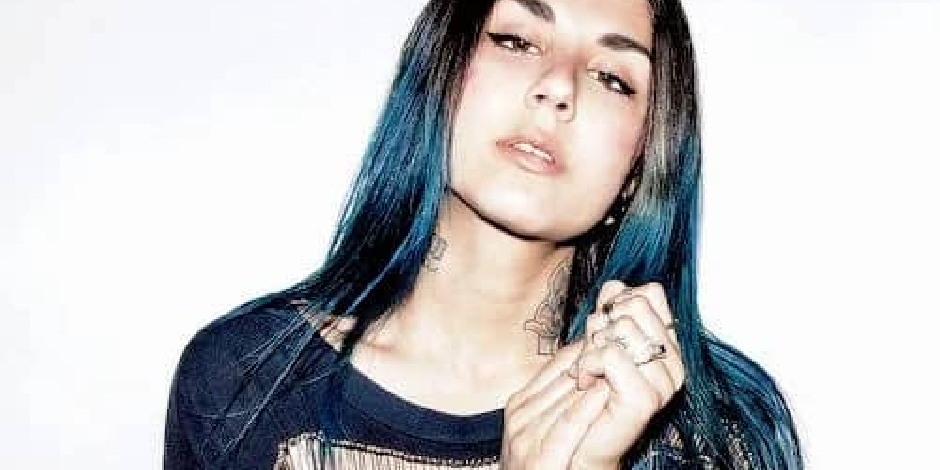 Jahan Yousaf is an American singer/songwriter as well as a band member of Krewella. Together with her sister, Yasmine Yousaf and former member Kristopher Trindi formed a band named Krewella releasing several hit songs. She is also known for dating American actor and singer, Casey Deidrick.
| Quick info: | |
| --- | --- |
| Birth Name | Jahan Yousaf |
| Date of Birth | 27th August 1989 |
| Place of Birth | Houston, Texas |
| Age | 31 Years |
| Height | 5'5" |
| Weight | 50 kg |
| Hair Color | Brown |
| Eye Color | Brown |
| Boyfriend | Casey Deidrick |
| Religion | Christian |
| Parents | Sohail Yousaf, Neda |
| Net Worth | minimum 5 million dollars |
Where was Jahan born and raised?
Jahan Yousaf, born on 27th August 1989 in a city in Texas called, Houston, was born to a Pakistani father, Sohail Yousaf who is currently working as a Realtor in California, and an American mother, Neda. She has two sisters named Aisha Yousaf and Yasmine Yousaf with whom she has a close relationship. The sisters together collaborated and formed a band, and gained fame with their amazing songs and music videos.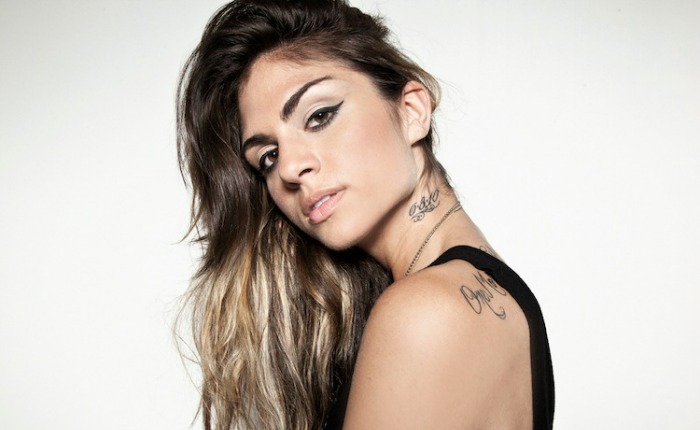 Jahan Yousaf was educated in her hometown Illinois in Glenbrook North High School. She left her school to follow her singing career. Yousaf has American nationality, has a mixed ethnicity of Pakistani from his father's side, and a Polish, German and Lithuanian mother. She has Virgo as her star sign and has a straight sexual orientation.
How did Jahan start her Career?
Jahan Yousaf took a major decision in her life on 8th June of 2010. She dropped out of her school to pursue a musical career. Along with her sister, Yasmine Yousaf and Kristopher Trindi whom she met at the age of 16, they formed a band named Krewella. With their debut album "Get Wet", the band paved its way to US Billboard 200 in Top 10. They released their second album "Zer0" in 2020.
Jahan Yousaf along with her sister has collaborated with several other teams and has performed in several concerts and EDM festivals.
Trindl's departure from the band
There was quite a controversy during the departure of their third member Trindl. He filed a case against the band members blaming them for throwing him out of the band. However, Jahan Yousaf and her sister filed a case against him for having drug and alcohol problems. In 2015, Trindl left the band with only 2 members remaining. The band afterward continued to make several kinds of music.
Awards
Jahan Yousaf has achieved huge followers and fans around the globe with her songs and concerts. She was awarded the 2012 International Dance Music Award for Best Breakthrough Artist for her performance with the band member in several EDM festivals.
Body Measurement
Jahan Yousaf is currently 31 years old turning 32 in August of 2021. She has a body figure measuring 28-26-32 inches. She is 5 feet 5 inches or 165 cm tall and, weighs 50 kg or 110 lbs. She has brown hair and brown eyes. She is popularly known for her emo-style fashion.
Yousaf has several tattoos on her body including her neck. She has tattooed the date of her first major decision on her neck.
Casey Deidrick Girlfriend
Jahan Yousaf is currently in a relationship with American television actor and singer, Casey Deidrick. The couple started dating in early 2013 and was the love birds swooned by their fans. The couples have been together since then even though they haven't tied any knots nor they have any child of theory own yet.
Social media
Jahan Yousaf is active on Twitter and Facebook. She is not much of a social media user and doesn't prefer to open about her personal life. She has more than 167 thousand active followers on Twitter where she can be connected. Her YouTube channel has 1.45 million subscribers.
Net worth
Jahan Yousaf has an estimated net worth of more than 5 million dollars. Along with her band, she has accumulated over 50 million dollars till today. She is living the time of her life doing the things she loves and earning the heart of her fans all over the world.
Check out FameandName to know amazing facts on Celebrities' private life, net worth, careers, lifestyles, and more.
Tags
Others