Joey Keery is an actor popular for his role in science-fiction horror TV series named Stranger Things where he has portrayed the character of Steve Harrington. Kerry is also a musician and was part of the rock band, Post Animal.
Quick Info
Full Name
Joseph David Keery
Date of Birth
24th April in 1992
Birth Place
Newburyport, Massachusetts, US
Parent(s)
David Keery (Father)
Nina Keery (Mother)
Profession
Actor, Musician,
Music Band
Post Animal
Age
24 years
Height
5 ft 11 in
Weight
73 kgs
Nationality
American
Ethnicity
White
Hair Color
Dark Brown
Eye Color
Hazel
Zodiac Sign
Taurus
Net Worth
US $2 million

What was Joe Keery's childhood like?
Joe Keery was born in the historic city of Essex county named Newburyport in Massachusetts of U.S. Born on 24th April in 1992; he is currently in his late 20's. He is the second child of David Keery and Nina Keery, and his birth name is Joseph David Keery. Keery grew up with an older sister named Caroline Keery and three little sisters, namely Lizzy Keery, Kate Keery, and finally, the youngest Emma Keery.
Keery's father was an architect while his mother was an English Professor. Keery attended Montessori elementary, located near his city. He graduated from Newburyport High School and was into acting and theatres during his early teen years. Joe Keery was also one of the participants in the open theatre camp, which got performed in the Maudslay State Park in Newburyport.
Eventually, with his older sister's suggestion, he started pursuing acting professionally. After graduating from high school, Keery joined DePaul University, The Theatre School, and graduated with a bachelor's degree in Acting in 2014.
Nationality and Physical Features

Keery has a height of 5 feet and 11 inches with a bodyweight of around 73 kg. Joe Keery possesses natural brown hair with hazel eye color. Keery's zodiac sign is Taurus.
Keery belongs to American nationality.
Is Jow Keery in a Relationship?
Talking about the personal life of Jow Keery, he is dating Maika Monroe, who is also an actress. There is no information regarding their dating history, but currently, they are in living together relationship.
How Keery started his career?
Keery started his career in the acting field, but he struggled a lot during his early years after graduation. He auditioned for many roles, and after a year of struggles in 2015, he got the opportunity to play a small part in the Stephan Cones movie called Henry Gamble's Birthday Party. Joe Keery played the character of Gabe, and the same year, he made his TV series debut in the comedy series called Sirens. He played the role of scenester and appeared only in the single episode called "Screw the One Percent."
He then appeared in the two-episode action drama TV series called Chicago Fire, playing the role of Emmett. He again portrayed the character of Tony Trichter III in the "Who I AM" episode of the musical drama TV series called Empire. Other than the TV series and movie, Joe Keery has also appeared in the commercials of Domino and KFC. He has also advertised for the wireless communication service called amiibo.
In 2015, Keery auditioned for the science fiction horror Netflix TV series called Stranger Things. He initially planned for Jonathan's character but mistakenly send the wrong tape where he acted as Steve. Joe Keery got selected as Steve in the drama, and the drama got premiered on 15th July of 2016. The audience loved his character; thus, he got the recurring roles for the theater and is still playing in the second and third seasons. The second season got released on 27th October 2017, and the third season got release on 4th July of 2019.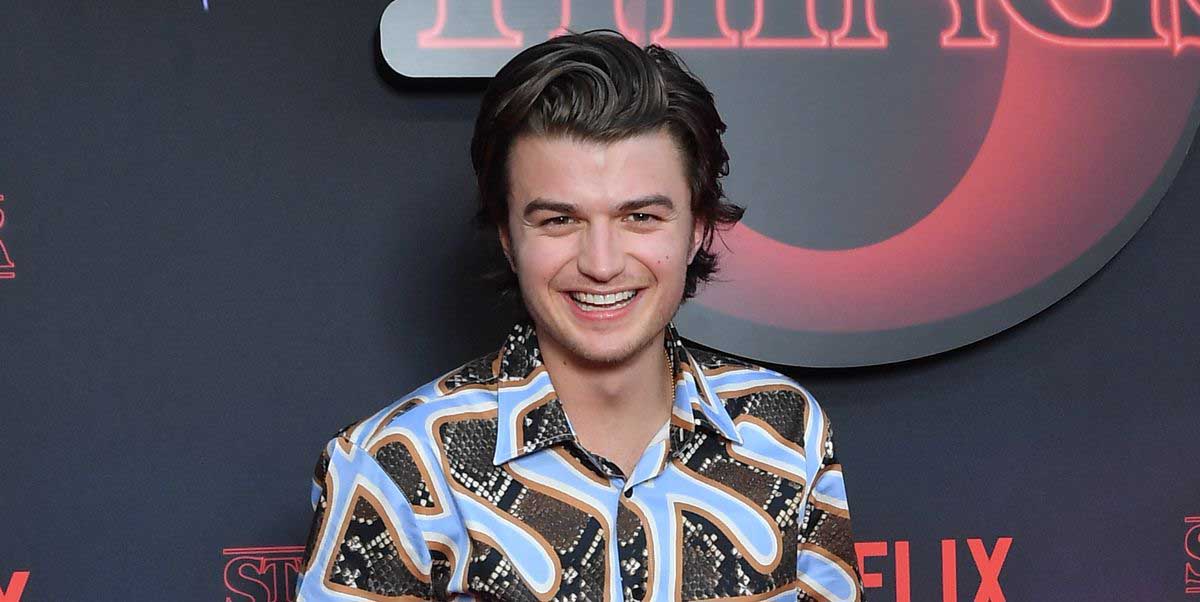 Since 2015, Keery has performed in several movies. In 2016, he made his appearance in the film The Charnel House as Scott. In 2017, he appeared in the crime drama film of Aaron Sarkin called Molly's Game, where he portrayed the character of Trust Fund Cole. The following year, Joe Keery portrayed the character of Chris in the comedy-drama film of Joey Power and Hannah Marks called After Everything. The same year, he appeared in the horror-comedy movie called Slice, directed by Austin Vesely, portraying the character of Jackson. In 2019, he performed in the short film called How to Be Alone as Jack.
In 2020, Keery got the starring role in the black comedy horror film called Spree, directed by Eugene Kotlyarenko. The film is to release in 2020, but as of September, it didn't release yet. Keery's other science-fiction comedy movie, Free Guy, is also scheduled to be released in 2020. Shawn Levy directs the film, and Keery will be appearing with the co-stars Ryan Reynolds, Jodie Comer, and others.
Besides acting, Keery was an active musician as well. He is one of the members of a famous rock band named Post Animal. The group consists of 6 members, including Keery, who was the guitarist of the band. With his band member, he has released an album on which Keery has shown his guitar and vocal talents in the second album of the group called I Think Of You In A Castle.
In July 2019, Joe Keery released his solo song called "Roddy" and another single the same year in August named "Chateau (Feel Alright)." Both songs were released with the name Moniker Djo and finally released an album called Twenty-Twenty. In 2019, Joe Keery part ways with the band as he was not able to attend the tours. In 2020, he releases another solo album called "Cool Cool Cool."
Awards and Nomination

Joe Keery hasn't been successful in the movies. Still, after his performance in the TV series called Stranger Things, he was nominated for Screen Actors Guild Awards for Outstanding Performance by an Ensemble in a Drama Series in 2017 and 2018, respectively. He successfully won the award in 2017.
Social Media
Joe Keery is an active social media user and goes by the name @uncle_jezzy on Instagram and @joe_keery on Twitter. He has over 7.1 million followers on Instagram and 1.3 million followers on Twitter.
Net Worth

Keery has a net worth of around 2 million dollars. His source of income is from movies and music.
Check out FameandName to know amazing facts on Celebrities' private life, net worth, careers, lifestyles, and more.
Tags
Others