Braeden Clarke is a rising American actor who started his acting career through the television series Dc's Legends of Tomorrow and won the audience's heart with his role as Kaheroton in the tv series Outlander.
Quick Info
Birth Name
Braeden Clarke
Birth Date
Disclosed
Birth Place

Disclosed
Parents

Disclosed
Siblings
Disclosed
Education
Vancouver Institute of Media Arts
Nationality
N/A
Ethnicity

N/A
Zodiac Sign

N/A
Height
N/A
Hair

Brown
Eyes
Brown
Sexuality
Disclosed
Relationship
Disclosed
Interests
Dancing,
Skateboarding,
Video games
Social Media
None
Profession
Actor
Net Worth
Disclosed
Bio
Braeden Clarke is a social and outgoing person, yet his birthdays, family names, and childhood have remained a mystery to us. He does not prefer to talk much about his personal matters with the public. Hence, his nationality, as well as ethnicity, is yet to be revealed.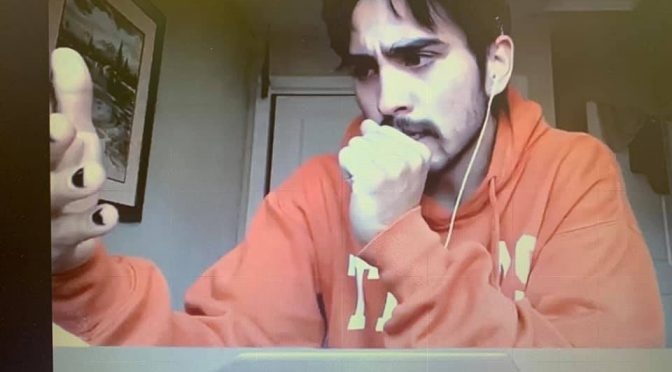 Education
Braeden Clarke has not yet disclosed any information regarding his educational background. However, he learned his acting skills from the Vancouver Institute of Media Arts, VanArts. He participated in different programs in VanArts.
How did Clarke start his career?
Braeden Clarke started his career in theatre. He used to participate in different plays before making his debut on television. After that, he performed in Man Up!, which was the production of Boy's Club Network theatre. in 2016, he landed a small role in the series DC's Legends of Tomorrow as a frat dude alongside star Franz Drameh. Following year, he appeared in Imaginary Mary. He also voiced for the popular video game, Far Cry 5 in 2018.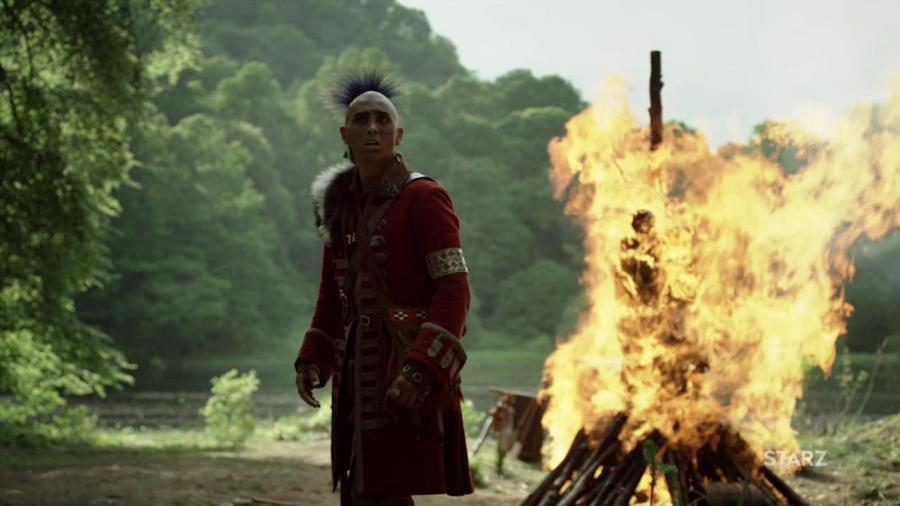 In 2019, following the small role in the series Demon X as a demon, he landed his first ever noticeable role, "Kaheroton," in the popular tv series, Outlander alongside Ed Speleers Ned Dennehy, Cesar Domboy. During an interview with Vanarts, Braeden Clarke said, "Acting is very hard, but everyone would be doing it if it was easy. So if you love it, stick with it…." Following the success of Outlander, he landed the role of Grady in the tv series, Impulse the same year.
In 2021, Braeden landed his footstep in the film industry with the role of Jon in the film Run Woman Run. He will further be appearing in the upcoming film, The First Encounter, and Stellar.
Personal Life
Braeden Clarke is a fun and outgoing person. He loves to make friends and goof around with them. Any person who has met him till today or interviewed him fell in love with his character. From various interviews, we hear that it is never boring to talk with him or spend time with him.
Braeden enjoys drinking tea as well as beverages. He loves cookie dough ice cream flavor. He loves dancing and plays video games. His favorite sport is skateboarding. When he was 8 or 9 years old, he fell and got hurt. He didn't touch skateboard for about 15 years after the incident, but his interest in skateboarding has found its way back again to his life.
During a zoom interview with Outlander's writer in 2020, Clarke said that he would like to save $20 thousand and travel through Europe, Africa, Australia, and Korea, where he would then visit his friend.
Physical Description
Braeden Clarke is probably in his 20s. He has never once mentioned his birthdays and all, but guessing from his looks, we can say that he is probably in his 20s. He has a tall and athletic body build. He possesses brown hair and brown eyes. He has curly hair, and he prefers to keep his beard, giving him a mature look.
Social Media
Unfortunately, Braeden Clarke is not a social media person. He isn't active on Instagram, Twitter, Facebook, or any social media platform. However, his fan has made a fan account in his name where there are already 301 followers.
Net worth
There has been no estimation made regarding Braeden Clarke's net worth yet. It hasn't been that long that he has stepped foot into the film industry, although it has been a long journey for him to be this successful. However, he is a hardworking person, and with his upcoming new movies, he is on his way to be a star.
Check out FameandName to know amazing facts on Celebrities' private life, net worth, careers, lifestyles, and more.
Others