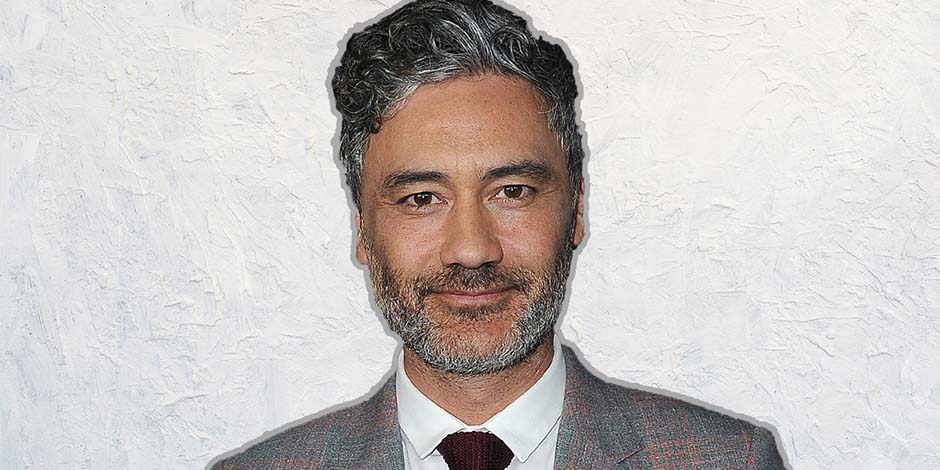 Taika Waititi is a professional and Academy award and Emmy award-winning screenwriter, producer, and director. He has directed countless movies and almost all of them are of comedy genres and some horrors. He is also known for directing the super-hit Marvel movie, Thor: Ragnarok. Since almost all of his directed movies are of the comedy genre, he is also called a comedian and actor after his few appearances in the movies.
Quick Info
Full Name
Taika David Cohen ONZM
Date of Birth
16th August 1975
Birth Place
Raukokore, Waihau Bay, New Zealand
Parents
Robin Cohen (Mother)
Taika Waiti (Father)
Profession
Director, Producer, Screenwriter
Wife(s)
Chelsea Winstanley (Present)
Age
45 years
Height
6 ft 0 in
Children
2
Nationality
New Zealand
Ethnicity
Maori and European-Jewish descent
Zodiac Sign
Leo
Hair Color
Dark Brown
Eye Color
Dark Brown
Net Worth
US $3 million
What was Taika Waititi's childhood like?
Taika Waititi was born on 16th August of 1975. As of 2020, he is in his mid 40's. He is the son of Robin Cohen (mother) and an artist, Taika Waiti (father). His given birth name is Taika David Cohen, and he was born in Raukokore of New Zealand. His mom serves as a teacher in school. His father was of Maori ancestry and a mix of French and Canadian descent; on the other hand, his mother was Jews from Russian ancestry.
Waititi grew up with his mother after his parents got separated at the age of 5. He studied at Onslow College in Johnsonville and later attended Victoria University of Wellington to study theatre. In 1997, He graduated from the university with a bachelor's degree in Arts. Before professionally using his father's surname, he used his mother's surname during his work.
Who is Taika Waititi in Relationship With?
Taika Waititi is committed to an Academy Award-nominated producer named Chelsea Winstanley. His wife is known for producing the hit movies, What We Do in the Shadows, and Jojo Rabbit and her husband. They are wedded in 2011 and have two children together. Their both child are daughters and are named Matewa Kiritapu and Te Hinekahu. The couple rumors to be divorced in 2018 secretly, but the date of their separation is not known yet. Neither it is publicly declared.
How Waititi started his career?
Waititi was already talented and famous during his university. He was one of the members of 5 member comedy troupe of So You're a Man. In the '90s, the team was famous and also received high success. Its company was so popular that it went for international and national tours. In 1999, Taika Waititi also received a comedy award named Billy T Award for the comedy duo performance The Humourbeasts. Taika Waititi performed the act with another famous actor, comedian, and director Jemaine Clement. Achieving such a success encouraged Waititi to write more of the comedy lines.
He started writing and directing short films, of which he got nominated for an Academy Award for the short movies named Two Cars and One Night. Taika Waititi made his directorial film debut in 2007 with the romantic comedy film Eagle vs. Shark. He also made his directorial debut in TV series the same year after writing and directing one of the episodes of the American sitcom, Flight of the Conchords.
In 2010, Waititi released another comedy-drama film called Boy, for which he received the Grand Jury Prize nominations. The movie hit many records and also received many positive reviews. Taika Waititi also released the song "Poi E" the same year, and the track reached No. 1 on iTunes and No. 3 on the charts. In 2011, Waititi released another directed comedy series called Super City.
Waititi started working with Jemaine Clement for the horror-comedy film called What We Do in the Shadows in 2013. The movie is the story of vampires, and Jemaine and Waititi starred in the film and directing and writing. The movie was released in 2014 January and got premiered at Sundance Film Festival. The adapted series of the movie got created in 2019, where Taika Waititi became the director and executive producer. The artwork got selected for the Outstanding Comedy Series in Primetime Emmy Award.
In 2016, Taika Waititi released another comedy-drama film named Hunt for the Wilderpeople, Barry Crumps's comic books. The movie got several reviews and broke his previous records. Waititi was also the writer for the superhit Disney animated film called Moana.
Waititi earned the New Zealander of the Year award in 2017. The same year, he released the superhero film named Thor: Ragnarok from Marvel Studios. He solely directed the movie and also made his appearance in the film as the character Korg. Later for the movie Avengers: Infinity War, the famous directors Christopher Markus and Stephen McFeely went onto Waititi for the suggestions of storylines for Thor.
In 2018, Waititi released the comedy-drama movie called Jojo Rabbit, written and directed by himself. He played in the film portraying the character of Adolf Hitler. Waititi won 2 Academy Awards, namely for Best Adapted Screenplay and Best Picture.
The same year, Waititi voiced the character named IG-11 in the Star Wars series for which he got nominated for Primetime Emmy Award for Outstanding Voice-Over Performance. Taika Waititi also directed the ending episode "Chapter 8: Redemption" of the web TV series called The Mandalorian.
As of 2020, Waititi has been working on the sequel of What WE Do in the Shadows and Ragnarok. Taika Waititi has also decided to work on other exciting projects like Akira, a Japanese animated film, and Charlie and the Chocolate Factory for the animated series. He will also be working for the Star Wars next series.
Social Media
Waititi is active on Instagram and Twitter. He has over 2.1 million followers following him on Instagram and over 1.1 million followers on Twitter. He is also the supporter of New Zealand's 40th prime minister, Jacinda Arden.
NET WORTH
Waititi has a net worth of around 3 million dollars. His income sources are from the movies he directed and produced.
Check out FameandName to know amazing facts on Celebrities' private life, net worth, careers, lifestyles, and more.
Tags
Others