Gossip
Being a single mother after a tragic divorce with First Husband Joe Gonzalez, How did Sofía Vergara met her current husband Joe Manganiello?
A stunning and highest-paid Columbian-American actress, television producer, presenter, and model, Sofía Vergara has gained huge fame and success in her career. Her real name is Sofía Margarita Vergara Vergara, and she was born on 10 July 1972 in Barranquilla, Colombia, to a father, Julio Enrique Robayo, and a mother, Margarita Vergara.
High School Teenage Love with Joe Gonzalez
A beautiful actress Sofía Vergara has got that charming looks and figures so that her ex-husband Joe Gonzalez fell for her after they met for the first time in their high school. The couple started falling for each other, and they were in love so deeply, which made them getting married at a young age after living in four years of relationship. She is just 18 years old while she married her ex-husband Joe Gonzalez.
The high-school lover became a beautiful and best married couple in 1991. The new journey of the high school lover began after their marriage. They made many promises together and planned for their future. In the year of their marriage, they together gave birth to their son Manolo in September 1991.
From lovers to married couples, they became parents of their son. As parents, they added new responsibilities at a young age and managed to tackle their careers and responsibility.
How long did their relationship last?
Sofía Vergara thought to be in deep love, though they later ended their relationship after three years of marriage, where they legally divorced in 1993. As they lived together for a short time, it assumed that they were just attracted to each other, and their attraction made them feel like they were in love.
Check out the latest updates on Ex-Husband Joe Gonzalez
The exact reason for their divorce is still a mystery for her fans and followers. But after their divorce, they are also maintaining their good relationship as a friend.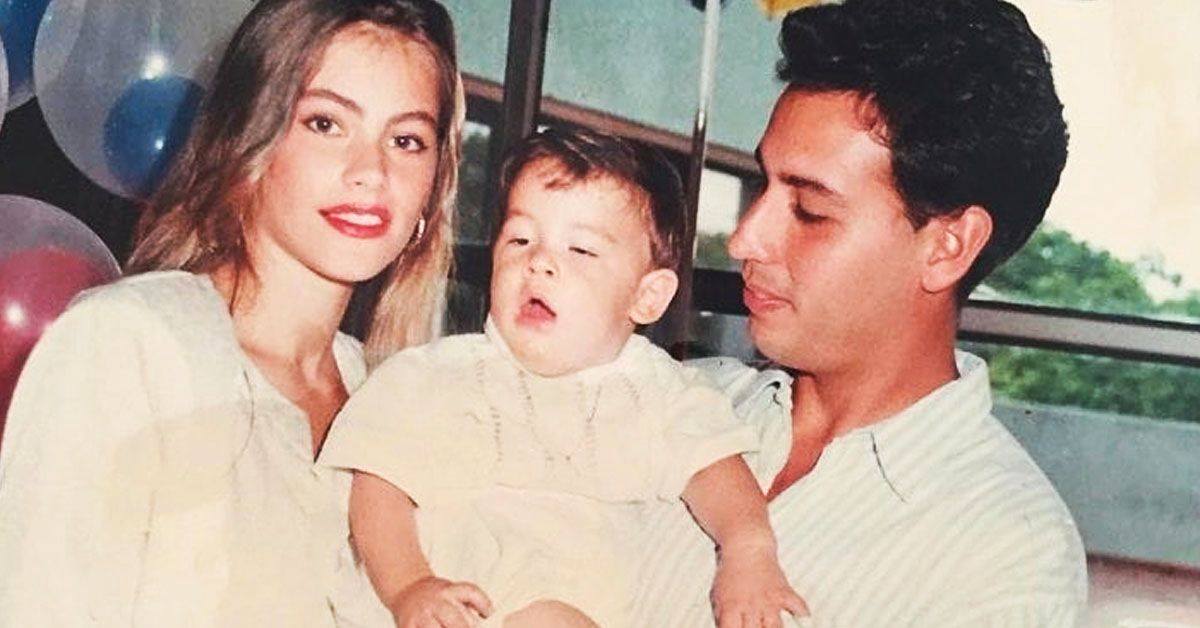 Manolo's Single Mother Sofía
Sofía Vergara has to raise her son Manolo after she had a divorce from her ex-husband Joe. At a young age, she became a mother so that, she has to face lots of difficulties in raising her son Manolo but she stated that:
"I was really young when I divorced his father, so I raised him trying to set the best example and give him the best that I could".
Likewise, Sofía Vergara also mentioned that:
"When people compliment me on him, on how well mannered, how charming funny and well-behaved he is, it makes all the sacrifices worthwhile".
As a mother, she gave all the support and love to her son Manolo whose full name is Manolo Gonzalez Vergara. Her son grew up nicely and turned into the age of 29. He has established himself as a Colombian actor and social media celebrity, where he has 404K followers on his Instagram account ("@manologonzalezvergara").
Manolo gets all the success and fame in his career because of her mother, Sofía Vergara, who made him a good personality and charming man. She provided him all the facilities, and Manolo was influenced by her mother to do great in his career.
Sofía Vergara and Joe Gonzalez now
Even though Sofia and Joe are not together because of their failed marriage, they maintained a good relationship. Joe came to his son's graduation day to meet him and lived in Sofia's home while he went into America.
They both have moved on and working on their careers but still, love each other as friends and are happy to be in a friend zone. Joe has become a businessman where Sofia became a popular celebrity.
Second Marriage with Joe Manganiello
After her failed marriage, Sofía Vergara dated Nick Loeb and also became engaged in 2012. Their relationship later ended and broke their engagement. Later, she met her current husband, Joe Manganiello, who is an American actor.
They first met each other at White House Correspondents' Dinner in 2014, but Sofia Vergara was in a relationship with Nick. Joe Manganiello fell in love with her, and Sofia also noticed him so that later they started dating each other, but Joe stated that:
"That was actually funny when we first started dating, months after that. We had Talked, I guess, or kind of bumped into each other, but we didn't start dating until she was single. I mean, she has a boyfriend at that time, so I probably could have got in a fight for doing that.
Joe Manganiello also said that:
"I'm not trying to start a fight at the White House."
Later, they confirmed their relationship and started living together. Further on 24 December 2014, Joe Manganiello proposed to Sofia Vergara, and she said "YES". They gave a name to their relationship on 21 November 2015 and became a married couple. Currently, they are living a very happy and luxurious life together.
Check out FameandName to know more gossip about celebrities' personal life rumors, dating history, marriage, divorce, and more.
Tags
Others