Martin Lawrence is a stand-up comedian, writer, producer, and actor from America. Martin was one of the busiest actors during the 1990s who was doing his best in both TVs and movies. Then, he has been  part of the film like  "Do The Right Thing," " Big Momma's House," "Blue Streak," and "Bad Boys."
| Quick Info | |
| --- | --- |
| Full Name | Martin Fitzgerald Lawrence |
| Date of Birth | April 16, 1965 |
| Birth Place | Frankfurt, Germany |
| Nationality | German |
| Profession | Comedian, Actor, Producer, Talk Show Host, Writer |
| Spouse | Shamicka Gibbs (2010-2012), Patricia Southall (1995-1997) |
| Age | 55 years |
| Height | 5 ft 7 in |
| Children | 3 |
| Net Worth | US $110 million |
Early Life
The birthplace of Martin is Frankfurt, Germany. He came into the world on 16th April 1965. Both of his parents used to serve in the US military. They were providing services in Germany. Martin was one of the six children of the couple. The family members become back to the U.S. after the ending of their services. His father joined the service as a police officer in the U.S. 
Moreover, things were not much good between his parents. They used to fight time and again. The fight used to make his mother sad. Martin got used to spreading a smile on the lips of his mother during the time. He shared in an interview that he had something exceptional when it comes to making one happy. Martin could do that in any worst condition.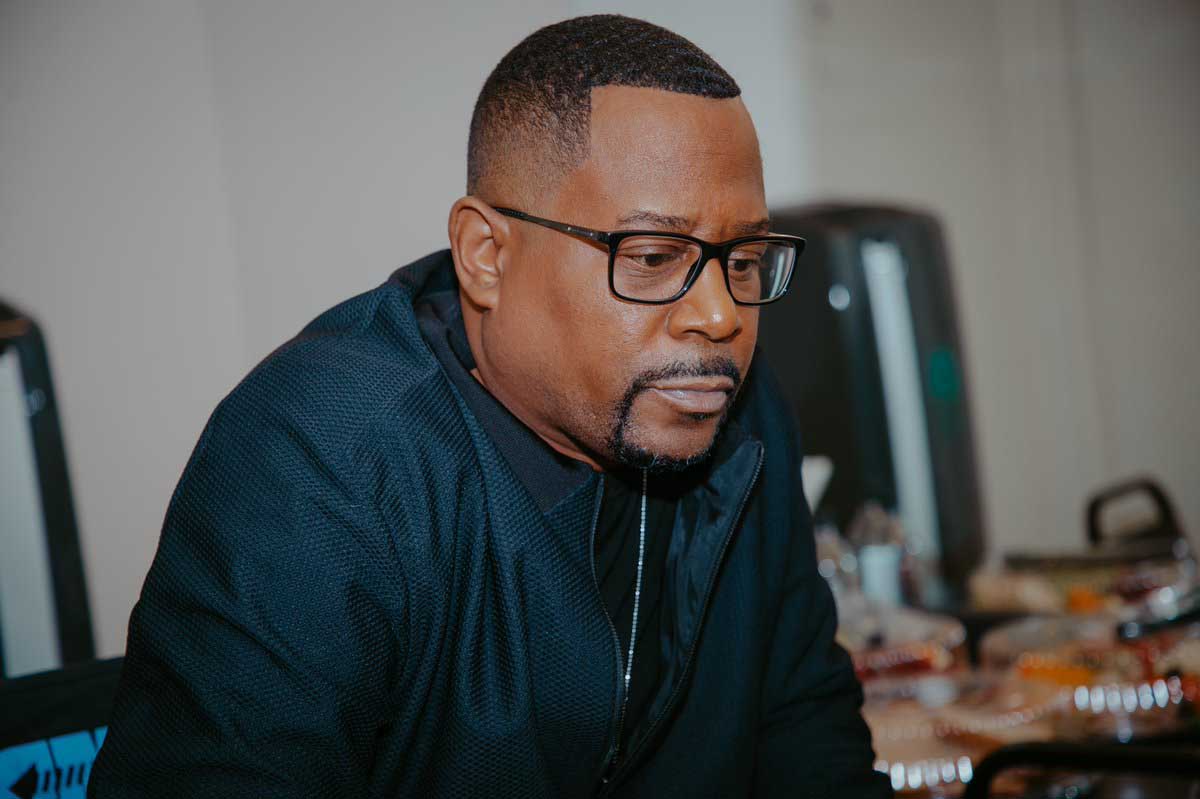 As things didn't work well between his parents, they divorced. Martin was only eight years old during the time. All six children stayed with their mother. His mother had to work day and night with multiple jobs to meet the needs of the family. 
Martin wanted to become a professional boxer. Martin Lawrence was good at it. Unfortunately, there was an incident that made him drop his dream. Martin even participated in the "Mid-Atlantic Golden Gloves" during his teenage time. But, the experience of hurting his eyes made him rethink his career. It was during his teens that he was really at his peak of the profession.
Education
Martin Lawrence was a brilliant student who was useful in studies and active in extra-curricular activities. Martin used to make his friends and teachers laugh. He got actively involved in sports. His mother had to shift from one place to another for her work. This situation made Martin attend four schools. "Thomas G Pullen School," " Fairmont Heights High School," "Friendly High School," and "Elanor Roosevelt High School" were his schools.
Career
Martin Lawrence, just after completing his graduation, he started fetching acting jobs. Then, he visited one of the comedy clubs of America, "The Improv." He succeeded in impressing some senior executives working for "Columbia Pictures." This work landed him an opportunity for joining "What's Happening Now!" Martin was part of the situational comedy for a year. The show-stopped in 1987. He also got the opportunity to become part of the TV show "Star Search." Martin reached the finals but failed to win.
These involvement were enough to create a buzz in the industry but his talent. Then, Martin Lawrence appeared on many projects. Martin did his first movie "Do The Right Thing" in 1989. It became the milestone role of his career. He was part of the film like "Boomerang," " House Party," and "Do the Right Thing." "Boomerang" became was a successful movie. Martin also appeared in guest roles in TV series like "Hammer, Slammer & Slade" and " Private Times." 
Moreover, Martin Lawrence got the opportunity to host the comedy show "Def Comedy Jam" on HBO. The presentation focused on giving exposure to comedians. He became successful in the program. This program motivated him to run his show with the title "Martin." The show broadcasted through "Fox." In no time, the show became popular on TV. It made the channel popular and allowed it to compete with "NBC." 
Martin became part of the "Saturday Night Live" in 1994. He made some sexist jokes and talked about women's hygiene. Although the portion got removed, he got a lifetime ban on the show. 
Moreover, he appeared along with Will Smith in "Bad Boys" in 1995. The movie succeeded in getting a good response from both public and the critics. This movie made him very busy in the mid-1990s. His highly popular show "Martin" came to an end in 1997. Then, he started appearing more in movies. His comic timing made him earn roles in the film. 
Martin became part of the movies like "Nothing to Lose," "Life," and " Big Momma's House" during the late 1990s and early 2000. His films like "Black Knight" and "National Security" failed to do well. "Bad Boys 2" and "Big Momma's House 2" were some of his successful movies in the mid-2000s. 
Moreover, Martin Lawrence came up with "Wild Hogs" in 2007, sharing the screen with John Travolta. Martin had also lent his voice for the comedy movies "Open Season" in 2006 and "College Road Trip" in 2008. He was part of the "Big Mommas: Like Father, Like Son" in 2011 and situational comedy "Partners" in 2014. 
Then, Martin appeared in a few movies. He was part of "Martin Lawrence: Doin' Time" in 2016, "The Beach Bum" in 2019, and "Bad Boys for Life" in 2020. His last TV projects were "The Soul Man" and "Partners in 2014.
Relationship/Personal Life
Martin had a zigzag love life. He dated Lark Voorhies at the beginning of the 1990s. They did an engagement in 1993. But the relationship didn't last long, and they broke up.
 Martin married Patricia Southall in 1995. Patricia was Miss Virginia, USA. She gave birth to a baby girl in 1996. Unfortunately, they divorced in 1997. 
Martin even dated Shamicka Gibbs. They started dating in 1997. They dated for thirteen years before getting married in 2010. They also have two daughters, Amara Trinity and Iyana Faith. They separated after having complications in 2012. 
Social Media
Martin goes with the name of "@martinlawrence" on Instagram with 7.9M followers and "Martin Lawrence" on Twitter with 196.1K followers. His Facebook page, "Martin Lawrence," has 12M followers. Martin Lawrence also has a YouTube channel on his name with 194K subscribers.
Net Worth
Martin is a part of cinema production for more than forty years. He is a part of my successful movies. According to celebritynetworth.net, he has an approximate net worth of $110 million.
Nutshell Bio
The real name of Martin is Martin Fitzgerald Lawrence. His nationality is American. He is currently at the age of 55. His ethnicity is African-American. Martin Lawrence has a standard height of 5 feet 7 inches with a complimentary weight of 75 kgs.
Tags
Others