Matt Smith, who is best known for his roles such as the Doctor's 11th incarnation in "Doctor Who" and Prince Phillip in "The Crown" is an actor hailing from England who has been active in the industry since 2003. He also takes part in theatrical productions. His most recent performance was that of M in "Lungs" at The Old Vic. 
Quick Info
Full Name
Matthew Robert Smith
Date of Birth
October 28, 1982
Birth Place
Northampton, United Kingdom
Parents
Lynne Smith
David Smith
Profession
Actor
Nationality
British
Age
38 years
Height
1.82 m
Weight
78 kg
Net Worth
US $10 million
EARLY LIFE
Matt Smith's full name is Matthew Robert Smith. He was born to parents Lynne and David Smith on October 28 of 1982, in Northampton, located in England. He grew up in Northampton with his family alongside his sister Laura Jayne. He went to Northampton School for Boys.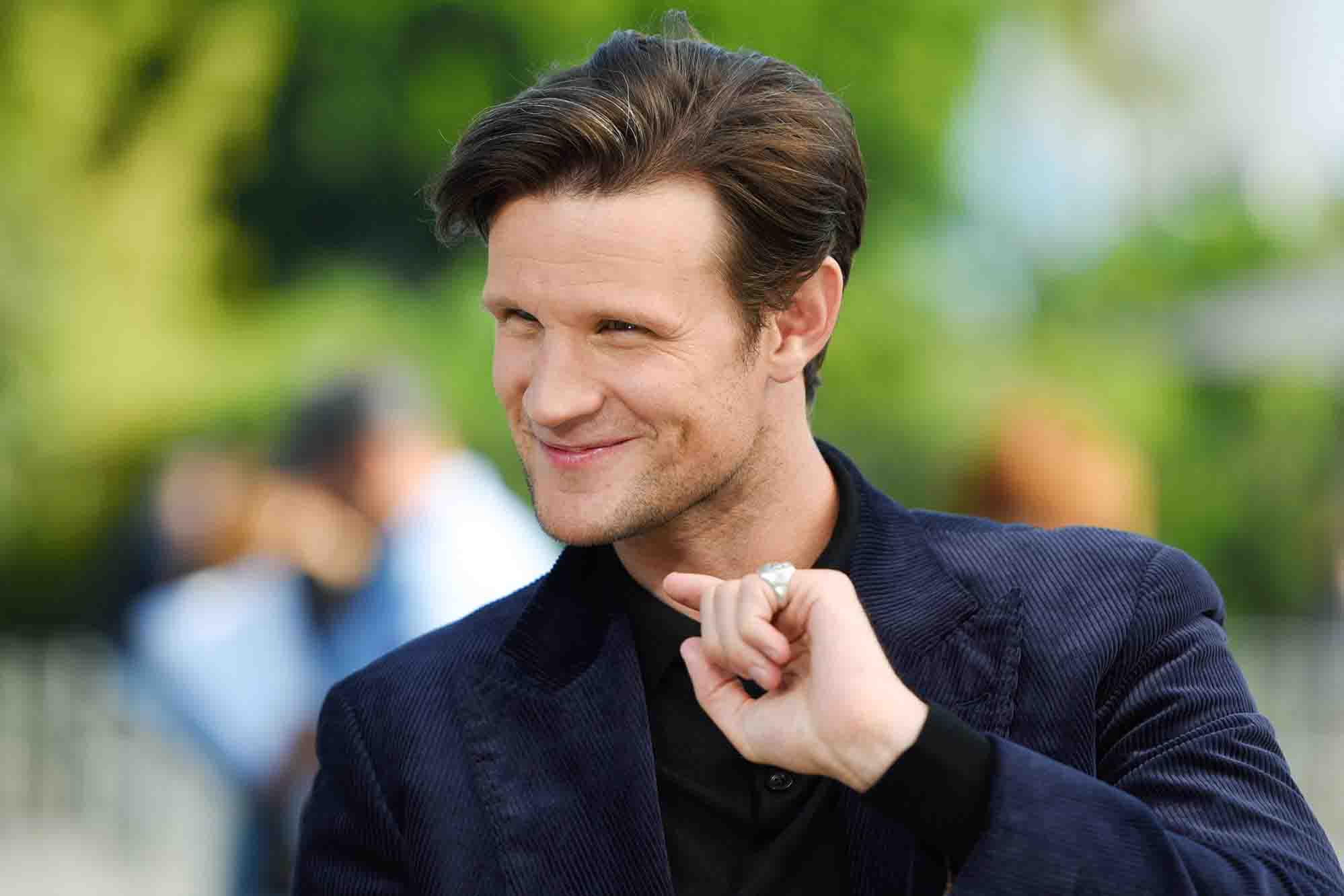 After completing school, he went to Alton College. Matt Smith loved football and considered becoming a professional footballer. He played for Northampton Town and Leicester City in their youth team while growing up. Matt had to give up on his dream of becoming a professional footballer due to spondylosis caused by a back injury. He wasn't always as keen on acting. His drama teacher persuaded him to pursue acting.
On top of introducing Matt Smith to acting, his drama teacher also signed him up for various productions and events. He also convinced Matt to join NYT, which got located in London. In 2005, Matt graduated from the University of East Anglia with a Drama and Creative Writing degree. 
CAREER
Matt made his film debut by acting as the younger Harry Waters in the film "In Bruges" in 2008. The scenes were deleted and didn't execute it to the ultimate movie. In 2010, he played the role of  Thomas in the film "Womb. " The following year, in 2011, he appeared in the film "Christopher and His Kind" as Christopher Isherwood. In 2012, he played the role of Bert Bushnell in the film "Bert and Dickie".
2014 saw him appear in the role of Bully in the film "Lost River." In 2015, he played the part of the human form of Skynet/T-5000 in "Terminator Genisys." He got credited as Matthew Smith in the film. In 2016, he appeared in the movie "Pride and Prejudice and Zombies" as Parson William Collins. 2018 saw him appear in the role of Robert Mapplethorpe in "Mapplethorpe." The same year, he played Morgan's role in "Patient Zero," and Charles Manson in "Charlie Says."
2019 saw him play the role of Martin Bright in "Official Secrets." In 2020, he played Mark's role in the horror psychologist thriller titled "His House." He will appear as Loxias Crown in the superhero film titled "Morbius" in 2021. The film is still under post-production.
He made his TV debut in 2006 with the TV film titled "The Ruby in the Smoke" as the character named Jim Taylor. In 2007, he played the role of Danny Foster for eight episodes of "The Shadow in the North Party Animals." The same year, Matt Smith appeared as Tim in an episode of "Secret Diary of a Call Girl" and Ian Hanley in two episodes of "The Street."
In 2009, he appeared as DS Dan Twentyman in 3 episodes of "Moses Jones." From 2010 to 2013 and in 2014, he played the Eleventh Doctor's role in the TV series titled "Doctor Who." In 2013 he appeared in "An Adventure in Space and Time" as himself. The same year, he also appeared in the TV film titled "The Five(ish) Doctors Reboot. " From 2016 to 2017, he appeared in 20 episodes of the TV series titled "The Crown Prince" as Philip's character.
PERSONAL LIFE
As of November of 2020, Matt Smith is single and isn't dating anyone. From 2008 to 2009, he was in a relationship with Mayana Moura, an actress/singer from Brazil. From 2010 to 2014, he was in a relationship with Daisy Lowe, who is a model. Their relationship was an on/off type.
He was together with Lily James from 2014 to 2019. Matt Smith doesn't follow any religion and is an atheist. He loves football and is a supporter of Blackburn Rovers FC. His favorite band is Radiohead. Matt hasn't been married yet and doesn't have any children. 
Height, Weight, and Age
Matt Smith stands at an exact height of 1.82 meters tall and measures roughly 78 kg.
Social Media
Matt is not active on any social media platform. He doesn't like social media but doesn't mind other people using it. Matt believes that he spends enough time looking down on his phone, and social media will only add to it. He is not present in social media as he thinks people do not care about what he does in his life.
NET WORTH
As of November of 2020, Matt Smith's net worth got estimated to be around US$ 10 million.
Tags
Others