Thomas Brodie Sangster is an actor from Britain. He started her career at a young age. His parents inspired him to pursue an acting career.  Thomas is famous for his performance in "Game of Thrones," " Wolf Hall," "The Maze Runners," and " Phineas and Ferb." He has been part of many TV movies, series, movies, and the Netflix Series "Godless" in 2017.
Quick Info
Full Name
Thomas Brodie-Sangster
Date of Birth
May 16, 1990
Birth Place
Southwark, United Kingdom
Parents
Mark Sangster
Tasha Bertram
Profession
Actor
Nationality
British
Age
30 years
Height
5 ft 10 in
Weight
66 kg
Net Worth
US $2 million
Early Life
The birthplace of Thomas is London, England. The boy grew into the world on May 16, 1990, from his father, Mark Sangster, and his mother, Tasha Bertram. They are theatre performances. He grew up with his young sister Ava.
Likewise, Thomas's father was also a musician. He also teaches Thomas to play guitar and bass. Thomas Brodie Sangster also received training to play drums from his father, which helped him perform well in "Love."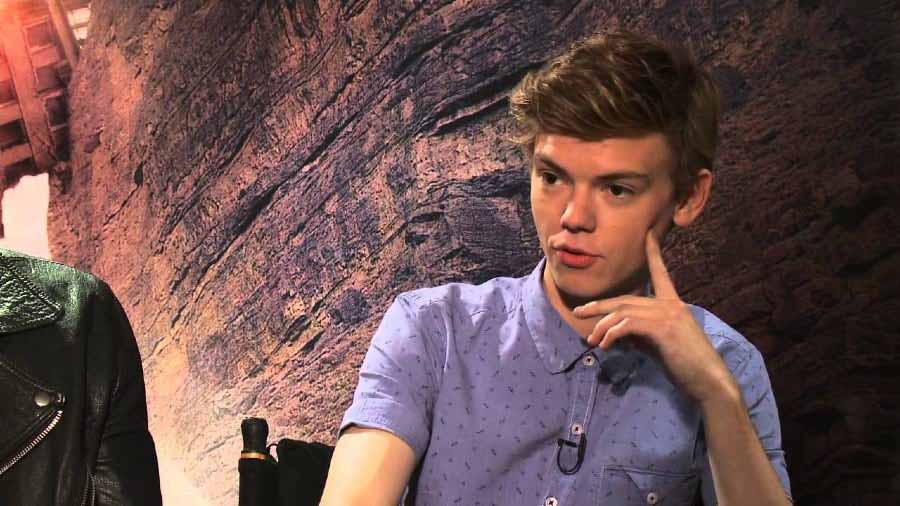 Education
Thomas Brodie Sangster had shared in an interview that he did school very dull. The method of giving exams and promoting to higher class passing it is something he didn't like. He believed to gain practical knowledge that comes through practical experience. Thomas Brodie Sangster used to spend more time with the mature ones rather than kids of his age. And when he used to go to school, he felt like something strange is happening.
Also, he found a few problems due to his body size. The girls find him cute when Thomas approaches them, and such incidents upset him. Despite his sharing about school life. His educational background and school are not transparent yet.
Career
Thomas Brodie Sangster started his professional acting career from a young age. He was only eleven years of age at the time of appearing in the television film "Station Jim" in 2001. Then, he appeared in TV movies like "Bobbie's Girl" and "The Miracle of the Cards" and was part of the mini-series "Stig of the Dump" in 2002.
Thomas portrayed the character of young Hitler in "Hitler: The Rise of Evil" in 2002. He came up with a first significant role in "Love Actually" in 2003. Thomas Brodie Sangster shared the screen with Hugh Grant and Liam Neeson. He played the role of Robert Nobel in "Feather Boy" in 2001. Then, he was part of the movie "Nanny McPhee" in 2005. It was a commercially successful movie.
Thomas appeared in "Tristan and Isolde" in 2006, "The Last Legion," "Tim," and "Doctor Who" and animated series "Phineas and Ferb" in 2007. Likewise, Thomas Brodie Sangster always focused on making the character livelier on the screen. He was part of the 2009 movie "Bright Star" and "Nowhere Boy." Thomas even learned to play guitar from his left hand to justify the character of John Lennon in "Nowhere Boy" and appeared in "Death of a Superhero" in 2011.
Moreover, he gets the opportunity to portray Jojen Reed in "Game of Thrones" in 2012. He appeared in the third and fourth season during 2013 and 2014. Thomas Brodie Sangster also justified his character in " The Maze Runner" in 2014, and his performance saved his role in the "Maze Runner: The Scorch Trials" in 2015. The same year, he lent his voice for John Tracythe animated series "Thunderbirds Are Go" and recently appeared in "Maze Runner: The Death Cure" in 2018 and "Dragon Rider" in 2020.
"Red Nose Day Actually" and "Godless" in 2017 and "The Queen's Gambit" in 2020 are some of his television projects in recent times.
Relationship/Personal Life
Thomas Brodie Sangster was in multiple relationships at different intervals of his time. He had to hear the comment of being cute due to his small body size. Thomas dated Patience Harding in 2008. They broke up in 2009. Then, he started dating Isabella Melling in December 2012. The couple broke up in 2017. There are rumors of Thomas dating Gzi Wisdom.
Social Media
Thomas Brodie Sangster is not very active on social media platforms. He goes with the name of "@samohtsangster" on Instagram with 334K followers and joined Instagram on April 16, 2020, and had only posted two pictures and one video. His latest video post is on September 27, 2020. Thomas seems to enjoy his personal life with the hassle-free situation of social media. He goes with the name of "@SangaterThomas" on Twitter with 407.8K followers. Thomas joined Twitter in 2013. There is an unverified Facebook page on his name with 64K followers.
Net worth
Thomas has an approximate net worth of $2 million.
Nutshell Bio
The nationality of Thomas is British. His current age is thirty. He belongs to Scottish and English ethnicity. Thomas has an attractive height of 5 feet 10 inches with a complimentary weight of 66 kg.
He shared in an interview that he often faced problems while buying a bear. Due to his small body size, he needs to carry his identity card while purchasing alcoholic beverages. Thomas has succeeded in earning a handsome sum of money. He had bought two houses in Camberwell and Vauxhall. Thomas founded a company "Brodie Films" along with his mother to uplift young talents in 2006. The company shut down in 2013.
Tags
Others