One of the well-known person, an American actor, writer, film producer, and also the former fashion model Stanley Tucci, born on November 11, 1960, in Peekskill, Newyork, United States, had his first debut with a 1985 romance comedy movie Prizzi's honor under the direction of John Houston. In his mid-twenties, he got involved in the world of glamour and entertainment and since then carried on to perform varieties of supporting roles in movies. 
Quick Info
Full Name
Stanley Tucci
Date Of Birth
November 11, 1960
Birth Place
Peekskill, Newyork, USA
Parent(s)
Joan Tucci
Stanley Tucci Sr.
Profession
Actor
Writer
Film Producer
Spouse
Felicity blunt
Age
61 Years
Height
Not Known
Children
4
Net Worth
USD $25 million
Eary Life

Apart from his showbiz career focusing on his personal life, he is the eldest and the only son among his two sisters, also an actress  Christine Tucci and the artist Gina Tucci Joan from the parents Joan Tucci and Stanley Tucci Sr. It seems as if his father, being an art teacher at Horace Greeley high school located in Chappaqua, New York, inspired and motivated  Stanley easily into stepping forward in this glamour industry.
Stanley Tucci's mother, a secretary, and a writer also totally supported him while choosing this field of his career. The 60-Year-old versatile actor lived in Florence, Italy during the early 70s.
Education
Stanley Tucci went to John Jay High school for the completion of his academic studies, where it is believed that he was fond of the school's drama club. He and his fellow high school mates were involved in a variety of performances in the school's drama club. That's where the passion for his acting developed, and his footsteps towards success began at such a young age. Despite performing, he also played sports in soccer and basketball teams.
Career, Movies, IMDB, TV Shows

 As Stanley Tucci made his first debut with the 1985 Prizzi's honor, he efficiently began to appear in films like the 1997 film, deconstructing harry, 2002 film, Road to perdition, and 2004 movie the terminal as the supporting role.
Gradually moving onto his career steps, we can find him collaborating with Meryl Streep in the 2006 film devil wears Prada of the romance drama genre, under the direction of David Frankel where the plot revolves around a young aspiring journalist who moved to New York City, and the  2009 movie Julie and Julia.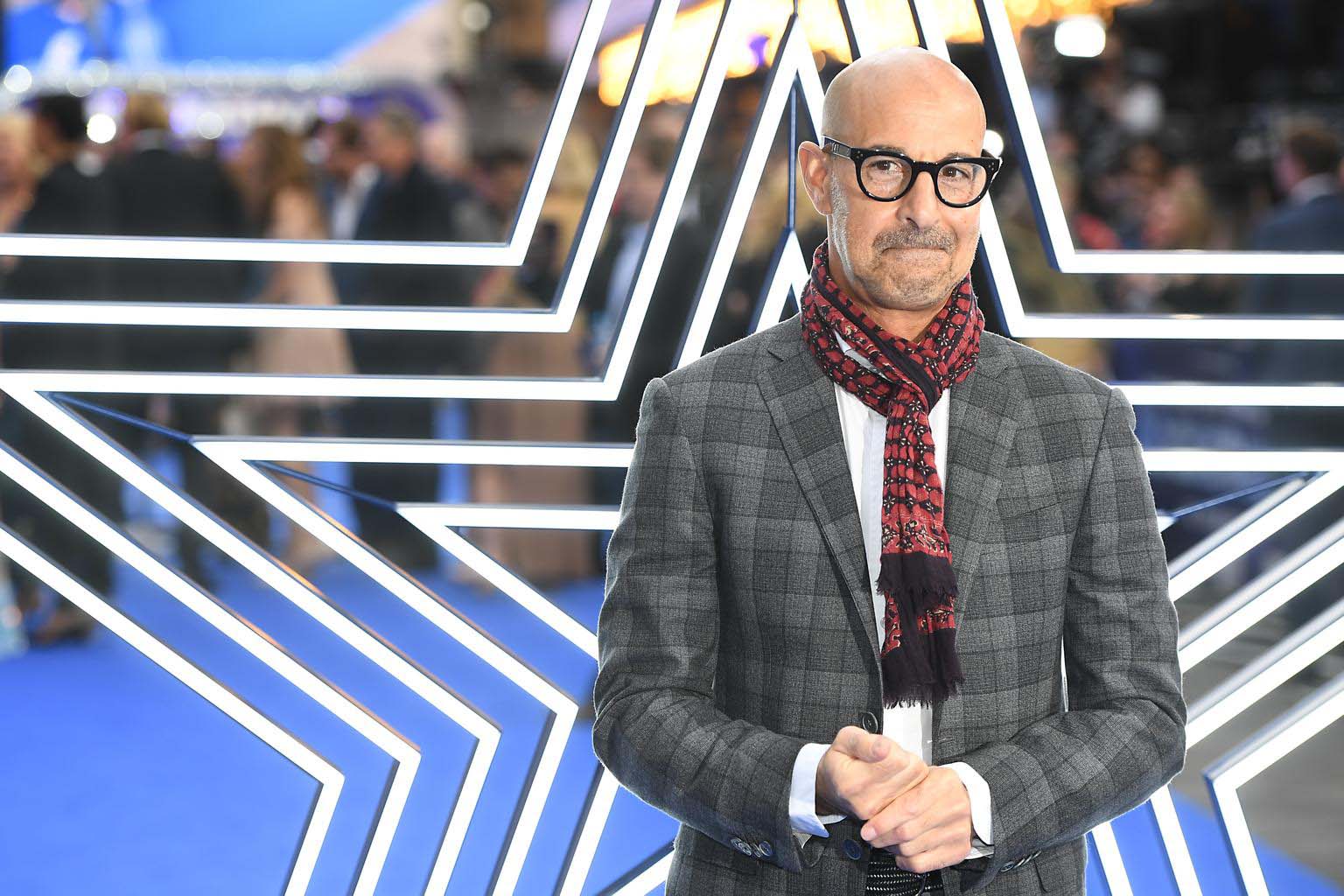 Eventually, his appearance in the films such as Captain America: The First Avenger (2011), Margin Call (2011), The Hunger Games film series (2012-2015), Spotlight (2015), Easy A (2010) made him get well renowned and gain fame in this field of his career.
Apart from Stanley Tucci's acting career, he made his debut of his directorial career and Co-wrote the cult comedy Big Night and got cast along with the actor Tony Shalhoub. With several significant roles in the films and TV series, Tucci is best known for one of his performances in the tv film  1988 'Winchell ' under the direction of   Paul Mazursky, which mainly reflects the whole life of 'Walter Winchell.
The lovely movie bones were the best among all where he played George Harvey. The plot of this movie revolves around a 14-year-old girl who gets murdered, but her spirit continues to watch over her family and is unable to move on. This movie really touched viewers, and Tucci really portrayed his character of Harvey in the most realistic way. 
Awards and Achivement

 Stanley Tucci was the winner of the Golden Globe Award for the nomination of Best Actor – Television Film for 1988 'Winchell'   as he was outrageously able to depict the nature of Winchell and made it reach out to the audiences and the Golden Globe for the  Best Supporting Actor – Series, Miniseries or Television Film for   2001 'Conspiracy'  of War /drama genre as Adolf Eichmann under the direction of the frank person.
Also, he gained success in receiving three Primetime Emmy Awards.
In 2008, Stanley Tucci and Meryl Streep were able to get the Grammy nomination for Best Spoken Word Album For Children for the reading of the children's book named 'The One and Only Shrek.'
Relationship, Wife, and Personal life

His first wife, Kathryn "Kate," and he had three children with her, twins Nicolo Robert and Isabel Concetta (Born January 21, 2000) and Camilla (2002). His first wife, Kate, was no longer able to survive due to breast cancer, so she passed away on April 27, 2009. Due to his first wife's unfortunate demise, Tucci was devastated, and his children needed a mother for sure.
After a while, the actress Emily blunt introduces him to her elder sister, who goes by the name felicity blunt. After a few years, they got married, and she gave birth to their son named after Matteo Oliver in January 2015. 
Now Stanley Tucci and the family are habituated in the leafy London suburb of Barnes, London UK. Tucci fiercely got active in supporting the global refugee crisis and helped in the raising of awareness in collaboration with Keira Knightley, Juliet Stevenson, and many others. Going through the achievements he has made in his lifetime, Tucci dwells among the hearts of millions and lures many audiences with his dynamic skills and simple way of living.
Net Worth

Being an actor, writer, film producer, and director, it is obvious that Stanley Tucci has not only earned a name but also he has a net worth estimating around 25 million dollars.
Tags
Others